FAQ FOR THE SUMMER SCHOOL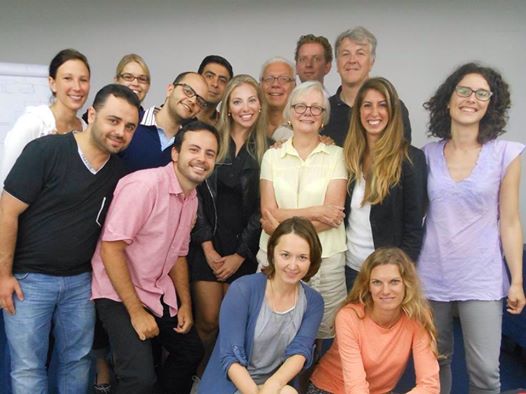 1) I want to participate but 5 weeks are too long for me to stay in Italy. Can I attend part of the course?
Sorry we can't allow this.
2) I am a beginner in orthodontics, is this course recommendable for me?
Yes it is. You will be able to understand biomechanics even if you don't have clinical experience. You will benefit from a deep knowledge of biomechanics in all your professional career later on, no matter which will be your future orthodontic approach. I have experienced this fact in the many years I have been teaching.
3) I am an experienced orthodontist, is this course recommendable for me?
If you have some or a lot of clinical experience in orthodontics and you feel you lack some biomechanics knowledge, this is the course for you. It will help you improve your therapies and understand when and why things do not work.
4) Can I make video recording of the lectures?
We can allow some recordings, but not of the whole course. 
5) I am coming with my family where do you suggest we should stay?
IIn Viareggio there is plenty of possibilities to rent an apartment.  We will connect you to a real estate agent.
6) Can you suggest some readings before the course starts?
There is a lot to study in this field. However upon registration you will receive the software "Biomechanics in Orthodontics" this is the textbook for the course. I recommend that you start reading it. Our lectures of course are not just the spoken version of this software, however you will be able to refer to this textbook to read again most of the topics we will discuss. Let's say that the course and the textbook work very well togther. "Biomechanics in Orthodontics" contains also a lots of references to biomechanics papers. 
7) Is there any problem to get the Visa from my country to Italy?
In the first four editions of the  course we had students from Syria, Saudi Arabia, Qatar, Dubai, Chile, Brazil, Turkey, Russia, Ukraina, South Corea, Honk Kong, India. For all these nationalities Italy requires a Visa. We never had a problem, until 2016, when a doctor from India had a refusal. This happened even if in the past, the same ambassy has released the Visa to other participants. Exceptionally we decided to reimburse the course fee to this person, but this will not happen in the future. We will support in all possible ways doctors in their request of the VISA  to the ambassy, but in case of refusal we cannot reimburse the fee they have already paid. Our courses are always sold out about one year before they start, and no reimbursement of the course fee is possible, since we are not reponsable for the VISA release to the participants. 


8) What am I required to have to participate to the course?
You will have to bring your laptop (Windows based, T3do does not run on MAC) with the software installed and you will have to bring pliers and wires for the typodont work.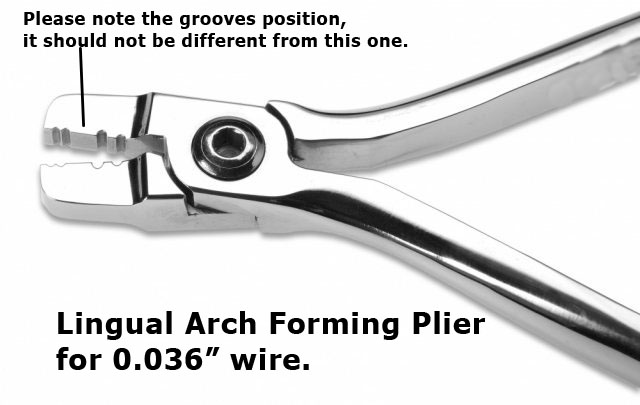 Which are the needed pliers and wires?
Pliers and Instruments: Angle (Bird peak), Weingart or How, Lingual arch forming plier (image), 
ligature cutter, hard wire cutter, Mathieu, Scaler/Pusher instrument, Force gauge Correx (0-100g).
Wires and other material: 
Tubes of straight cut pieces: Stainless Steel .017"x.025"
and .036". Beta Titanium (TMA, CNA or others) .017x0.25", .036", ,018".
Elastic Power chain, metal ligatures (long).
Of course you can bring other instruments you are used to use in your practice.